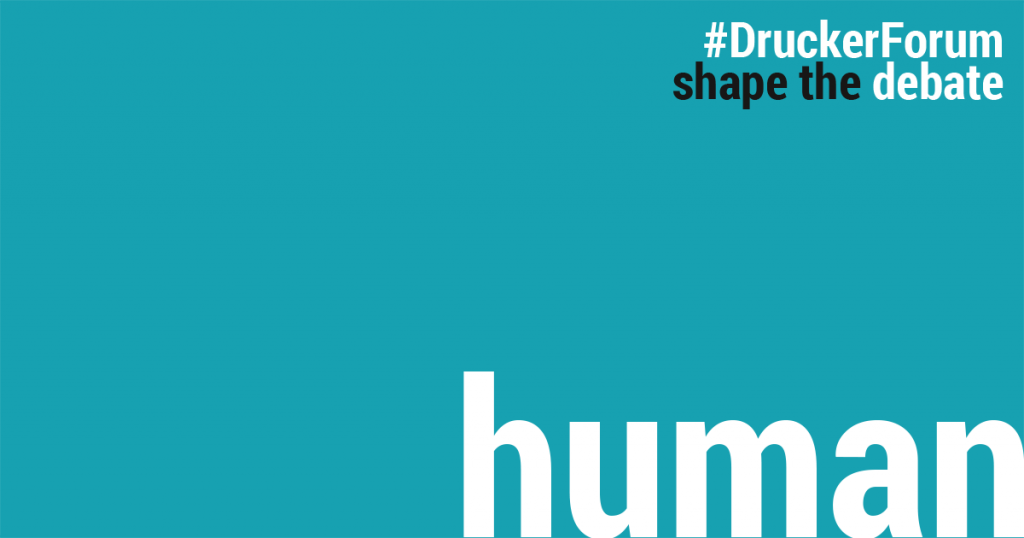 In the distant past, explorers used local landmarks and stars to navigate. This made it difficult to go to unknown places. Today, many organizations are using best practices, benchmarking, and past successes to guide their way. These are local landmarks. Local to the past.
As of the 14th century and the age of exploration, the compass made it possible for explorers to go further, reaching new lands. My thesis is that today, in the 3rd decade of the 21st century, the gig mindset is the organizational equivalent of the compass and will lead those who follow it to places we do not yet know. We will find new ways of working, living and being, and develop a gig mindsetter sense of identity: "I can get there, I can do it".
Realistic assessment: The gig mindset is an existential threat to business as we know it today
The gig mindset is not a model nor a method. It is a metaphor. It refers to a new breed of employee who blends freelancer thinking and behaving with employee status.
Why "bold new breed"? Because management resistance is very strong. Gig mindsetters are seen as undisciplined, disrespectful of tradition, and lacking respect for hierarchy. Some risk their careers because they are perceived as deviants to be ignored or sidelined, rather than positive deviants to be celebrated for bringing positive results via their unconventional behaviors.
During my research on the gig mindset, I talked with a CEO of a company specializing in workplace and office design. He believes focusing on skills rather than roles, which is a key gig mindsetter behavior, destabilizes organizations:
"We are seeing roles and processes being converted into skills required for performance. When you eliminate roles, you start to fracture hierarchy. The culture, the technology, communication, employee performance reviews, and nearly every other aspect of traditional business structure is stressed."
Organizations are all forced to rethink strategies, from office versus home, from shareholder expectations to purpose-oriented goals, from structured change programs to spontaneous movements from workers. In short, the traditional mindset work culture is approaching the end. The old hierarchy no longer works.
Why is the gig mindset essential?
The gig mindset work culture is not without hierarchy, nor leaderless. On the contrary, it weaves a new living leadership that comes from different places in the organization. This reversed leadership is a new dynamic based on openness, autonomy and questioning. Opportunities and risks are seen early thanks to diverse eyes scanning the horizon. People self-organize, improvise and adapt when faced with a challenge. Questioning of the status quo is natural and instinctive, which means people bring a range of options to the table when decisions need to be made.
Without these changes, the organization is closed in on itself, people automatically do what they have always done, and the organization is ill-prepared for the future.
How does the gig mindset act as a compass to help us navigate uncertainty?
What follows are three orienting principles, all second nature to gig mindsetters:
1 – Focusing on behaviors, not end goals – knowing they are embedded in people, thereby lasting longer
Merck KGaA, Darmstadt in Germany developed a future-oriented Competency Model as a framework of behaviors for actions and decision-making across the organization of over 50,000 people. Defined in 2015, it is still a strong reference of behaviors described with verbs. An example:
"Innovation means constantly experimenting and driving change initiatives. This includes being open to new ideas, making quick decision and taking risks."
2 – Daring to assume the freedom of making decisions – within a minimum framework of guidelines
A senior manager in a global healthcare company described how an agreed-upon framework made it easier to decide which processes are mandatory versus where people should be free to make their own decisions:
"We should not be saying, 'What are the key things that we need to have processes for?' Instead, we should be saying, 'What are the things that we absolutely must not deviate from?' We can then allow people to get on and do what they are doing, as long as it's not illegal, dishonorable, or likely to cause deception or embarrassment."
3 – Carrying out civil disobedience – and leading others to do the same
I interviewed an engineer in a very large global company with over 100,000 employees. Many small groups throughout the company were experimenting with new ways of working:
"Some more radical things were coming from the idea that, if we are going to change a company as large as ours, it's not any different to change in society, so why don't we do things like civil disobedience? We organized a visible peaceful protest event. Between 100 and 200 people turned up, unannounced, in front of the CEO's office in this green area. Everybody had food and drinks, a few signs and stands. It was a 2-hour spontaneous event where anybody could come and see what others were doing to take responsibility for building a better company. The CEO noticed the people, came out and asked why HR was not involved. The answer? 'We did not need them'."
The engineer summed up their "just do it" philosophy:
"Basically we believe we've started a grassroots movement for people taking responsibility for changing the company. We say to them, 'rather than just waiting around and complaining about things …why don't you just do it'."
Navigating uncertainty
The gig mindsetter values of behavior over goals, freedom within a framework, and the "just do it" attitude, bring to mind the closing address at the 9th Global Peter Drucker Forum in 2017 when Charles Handy gave a simple, inspiring call to action:
"We must just start small fires in the darkness, until they spread until the whole world is alight with a better vision of what we could do with our businesses. And I say to you now, If not us then who, if not now, then when?
About the author:
Jane McConnell, author of The Gig Mindset Advantage: A Bold New Breed of Employee has conducted 12 years of research on organizations in the digital age. She has worked as a digital strategy advisor with large global organizations in Europe and North America for 18 years. https://www.netjmc.com/
This article is one in the "shape the debate" series relating to A Day of Drucker on June 30, 2021.