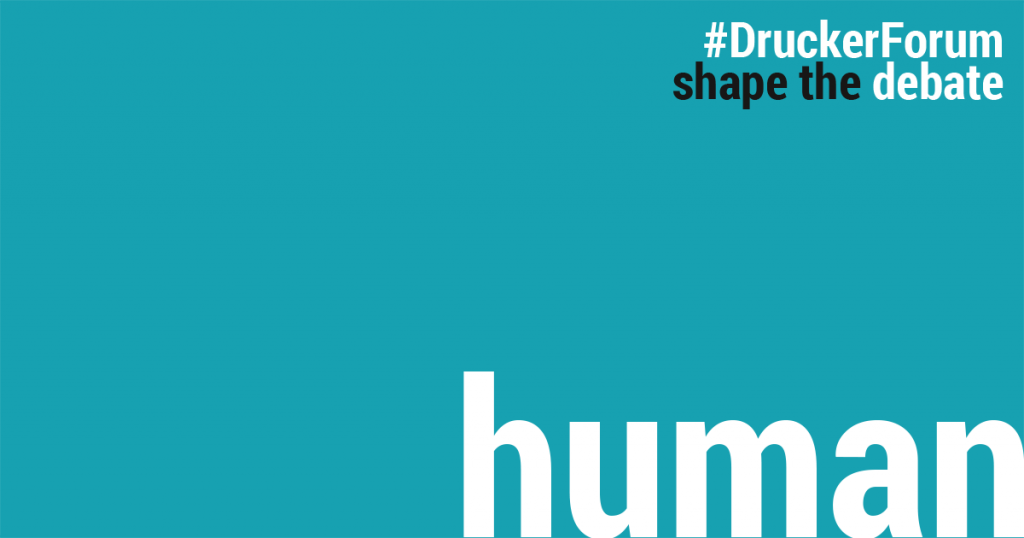 Whether you live in Dubai, Dubrovnik, Delhi or Dakar, the global pandemic continues to be a shared human experience. We all face restrictions to our movement; we all carry anxieties about the health of our loved ones; and many of us continue to fear an uncertain future. However, when reflecting on the interdependent nature of our global challenges, great leadership may be simpler than we imagine. Our answers may not be contained in complex algorithms, intelligent automation or coded in python. Future-fit leadership may simply come down to a recognition of the importance of our human-to-human connectedness. As Martin Luther King (1967) once put it:
"All life is interrelated. We are all caught in an inescapable network of mutuality, tied in a single garment of destiny. Whatever affects one directly, affects all indirectly."
As we move towards an uncertain future, great leadership may be less about acts of heroism and more about small, daily gestures of human-to-human connection when leaders prioritise the relational aspects of their work. "Human moments" are acts of kindness, when leaders make the time each day to connect with someone as a basic human, not because they are on autopilot, or because they are being polite, but because they are genuinely interested in another's welfare and well-being. Research has shown that bringing warmth to interactions at work helps us to connect with others and shows that we care. In short, compassion is the bedrock of trust, influence and engagement.
According to a recent study, 48% of people now describe themselves as regularly anxious at work, and in teams where the leader encourages regular open discussions of anxiety, they are three times more likely to be highly engaged. It is leaders who set the "feeling rules" in an organization, as it is those who occupy formal positions of power who set the expectations for what is appropriate when suffering surfaces at work. Compassion is not something that can be mandated from the top down; yet leaders are an inescapable focal point, as they have the power to facilitate compassion and to mobilize resources through the roles they play and the examples they set. When it comes to leadership, stories are important, particularly the stories that leaders tell of their own suffering. Stories help to build trust, convey values, share a vision of the future and build a sense of collective purpose.
While 90% of organizations believe they put humans at the heart of their long-term strategies for value creation, only two thirds of employees believe them – which means that successful leaders will be those who find ways of fostering human-to-human connections within a world of hybrid work. A starting point is acknowledging their own humanness, and it is heartening to see some leaders beginning to forge the way in this regard. Research has found that when leaders have the courage to share a personal story and to show their own vulnerability, they create a human moment, which builds connection and understanding and strengthens their relationships going forward.
As we confront a future full of ambiguity, there is one thing that remains certain: the need for leaders to acknowledge the importance of meeting their own and others' experiences with humanity. This means intentionally leading with compassion; being more fully present for those around them; listening with empathy and without judgement, and interpreting others' responses through a lens of kindness. Leaders who practice compassion have been found to possess higher levels of emotional intelligence, are better able to stay calm under pressure, and can remain resilient in the face of deep change. When all is said and done, it is leaders who practice compassion who ultimately build the trust and psychological safety that in the end form the basis of sustainable high performance.
About the author:
Dr Amy Bradley is Professor of Leadership & Management at Ashridge Executive Education
This article is one in the "shape the debate" series relating to A Day of Drucker on June 30, 2021.