---
The journey continues
Around 500 international managers, thought leaders and executives from over 50 nations came together for the 14th Global Peter Drucker Forum on November 17 and 18 at the Vienna Hofburg to take part in lively discussion around the annual theme, Performance that matters. Thousands more tuned in via Drucker Forum TV -
unique interviews in parallel to the panels.
A highlight of the Forum was the session with social philosopher Charles Handy, one of our greatest supporters and most valued friends. With the help of his theater director son Scott and two young actors, we received a different and moving perspective on performance, full of Handy wisdom - watch here at full length.
Get access to all recordings of this year's Forum and of 14 years – via the video library powered by Soar – with an
individual
membership.
Our content is intended for more than one-off transmission and consumption. Building on complementary insights and other materials from this year's events – the Digital Summer Forum, the recent in-person Hofburg Forum and Drucker Forum TV – we are planning a new digital day in April 2023 for a further worldwide exchange to extend and consolidate our findings on 'performance that matters'.
A heartfelt thank you
to everyone who participated in the Forum in 2022, helping to make it both an important milestone on the Drucker journey and a continuing source of inspiration for business life.
A happy festive season and very best wishes for 2023 from myself and all the team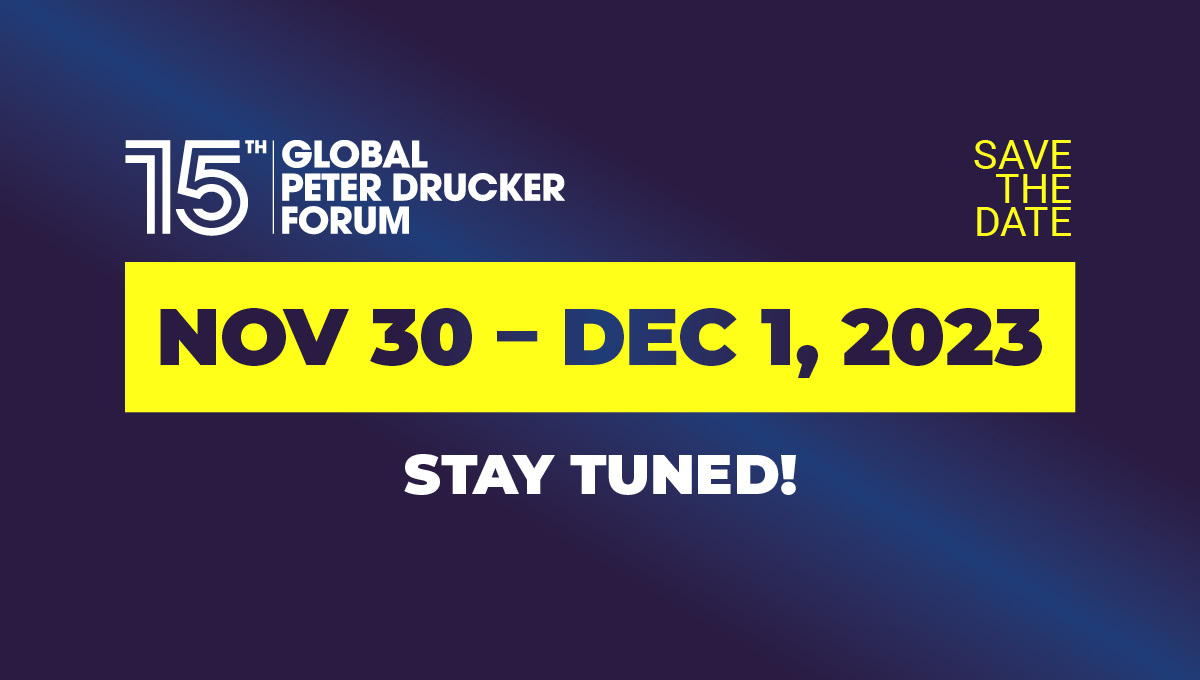 ---
Next year's Forum
Next year's
Global Peter Drucker Forum will take place on November 30 and December 1, 2023, again at the Vienna Hofburg. Save the date, stay tuned for further information.
You have received this newsletter because you are
- a subscriber of the regular newsletter
- part of the Drucker Forum or Drucker Challenge Community
- you showed interest in Peter Drucker Society Europe's activities.
©️ Peter Drucker Society Europe 2022. All rights reserved.
Registered in Vienna, Austria. ZVR-Nr. 209806523