"Bouncing Back: Emerging Stronger After Setbacks" - that was the theme of this year's Global Peter Drucker Challenge essay contest, an annual focal event for aspiring young people in the run-up to the Global Peter Drucker Forum 2023.
More than 560 students, young managers, and young entrepreneurs from 67 countries all over the world - and from impressively diverse personal backgrounds, professions, and cultures - submitted their essays, detailing how they, their peers, or leadership responded when the going got tough, and how they think we could build a greater capability not only to face future setbacks but to come out stronger.
A jury consisting of Daniela Iubatti, Elizabeth Edersheim, and Jyoti Guptara selected and ranked the 10 most outstanding and original essays in the final round of judging.
Read and Meet
We invite you to read the essays on the Drucker Challenge website and to meet the authors in person at the 2023 Global Peter Drucker Forum on November 30 - December 1, taking place at the Vienna Hofburg in Austria.
A big thank you to all who took part in this year's essay contest but did not make it into the top authors list - your efforts are greatly appreciated!
We extend warm congratulations to the laureates of this year's Drucker Challenge, and in particular to the three first-placed authors.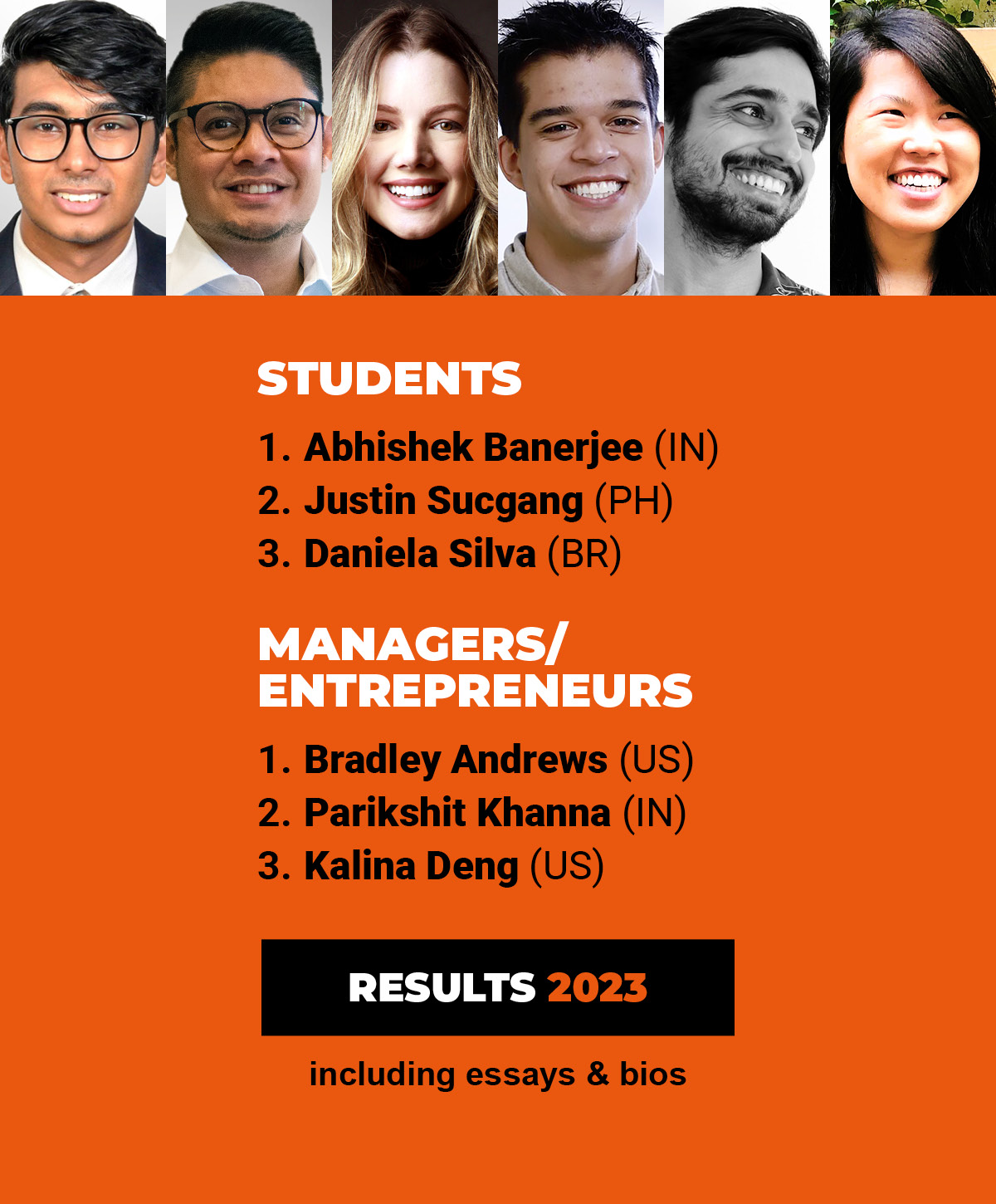 You have received this newsletter because you are
- a subscriber of the regular newsletter
- part of the Drucker Forum or Drucker Challenge Community
- you showed interest in Peter Drucker Society Europe's activities.
©️ Peter Drucker Society Europe 2023. All rights reserved.
Registered in Vienna, Austria. ZVR-Nr. 209806523