---
Access two planetary online events
We invite you to watch meaningful conversations with the Global Peter Drucker Forum's free Drucker Forum TV – live on Nov 17 + 18.
Register now and

gain access to unique interviews with management's best minds like

Adi Ignatius

,

Executive Vice President & Editor in Chief, HBR,

So

-Young Kang

,

Founder & CEO, Gnowbe,

Julia Hobsbawm

,

Founder, Editorial Intelligence and

Rahaf Harfoush

,

Executive Director, Red Thread Institute of Digital Culture

among others – hosted by our anchor Justin Brady,

Communicator, Writer, Podcaster.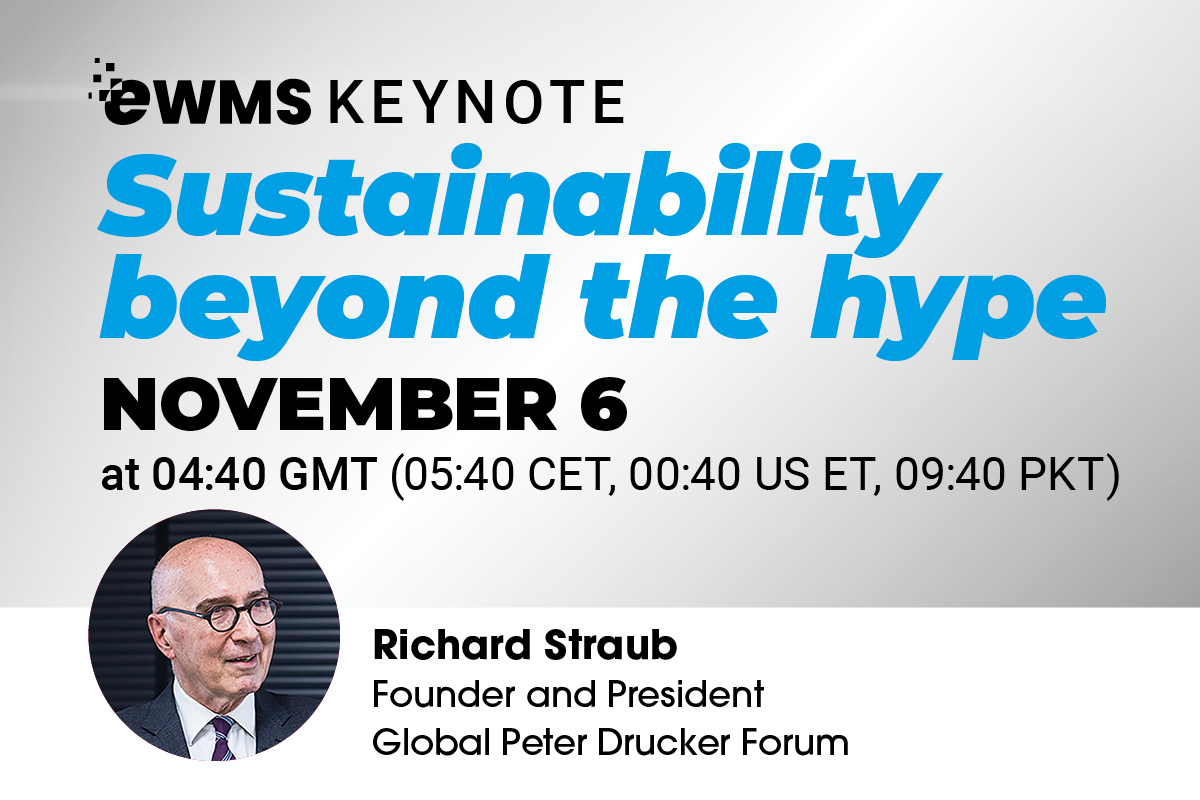 ---
Personalized access - join the
eWMS on Nov 6 + 7
We have the honor to offer you complimentary personal access to the 2022 global electronic World Marketing Summit under the title Marketing Changes to Meet Sustainability Goals. Kotler Impact expects up to 100 million participants to join the eWMS at some stage. This personal invitation is based on a long-time partnership between Philip Kotler, the father of modern marketing, and the Global Peter Drucker Forum.
At the event, Drucker Forum Founder and President Richard Straub will deliver a keynote entitled Sustainability beyond the hype. It will be broadcast on November 6, 2022, at 04:40 GMT (05:40 CET, 00:40 US ET and 09:40 PKT) and you will get access to the replays later. The program also includes keynotes from Philip Kotler himself, Hermann Simon,

Muriel Pénicaud

and Marshall Goldsmith.
Your unique ID for access to the eWMS is:
and follow the steps using your unique ticket ID.
You have received this newsletter because you are
- a subscriber of the regular newsletter
- part of the Drucker Forum or Drucker Challenge Community
- you showed interest in Peter Drucker Society Europe's activities.
©️ Peter Drucker Society Europe 2022. All rights reserved.
Registered in Vienna, Austria. ZVR-Nr. 209806523