---
All in one place -
a unique and prescious dialog
On Nov. 17 + 18, the 2022 Drucker Forum will meet in Vienna with a single aim: As leaders and managers of society's major institutions, we must drive a step change in performance. Rising to the challenges of a transformed world demands that we aim much higher—and think more creatively – than ever before.
Join us to brain-storm on how to fire the entrepreneurial spirit to innovate across the board – managerial, technical, social, and political.
Keep checking the program as new speakers, urgent topics and interactive formats will be added in the coming weeks.
---
All on one ticket -
two days in Vienna,
bringing to bear the productive energy of world speakers and participants on
•

new priorities – business as usual will not cut it!
• instilling a new sense of purpose across disciplines and industries
• articulating a positive vision of how to address the crisis
• high-level joint problem solving, all with a view to engineering a global turnaround in performance.
These are themes of the highest importance. Book a place to have your say
Deadline for the Early Bird discount: Sunday, Sept. 4.
Please note! Included only in this rate:
you'll receive instant access to the entire Drucker Forum video library powered by Soar, plus the replays from the Digital Summer Forum.
---
All in one event -
familiar faces and newbies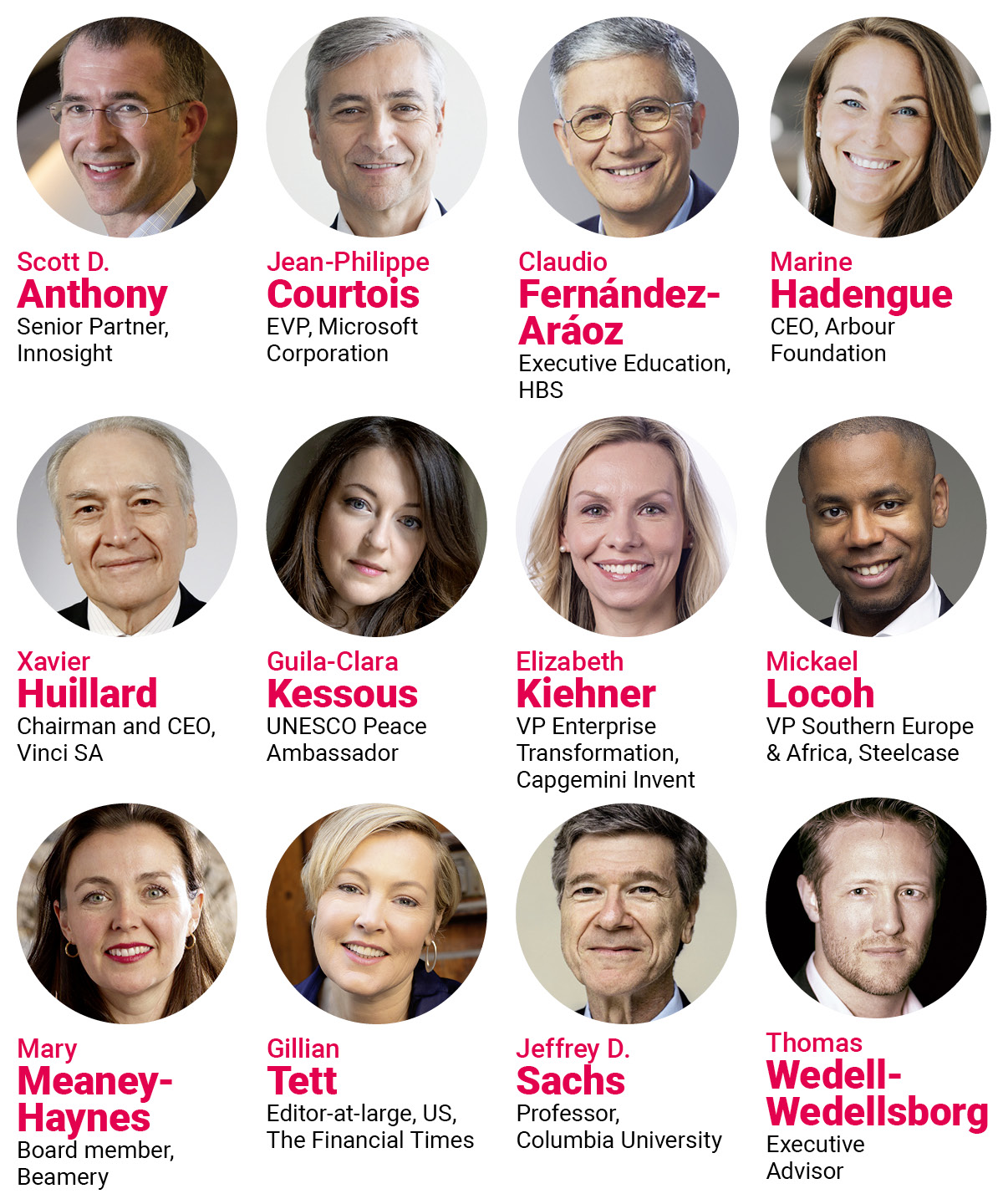 Leading our conversations will be longtime partners of the Drucker Forum

Amy Edmondson

,

Professor of Leadership & Management, HBS

,

Rita Gunther McGrath

,

Professor of strategy, Columbia Business School

,

Roger L. Martin

,

Strategy advisor

,

Avivah Wittenberg-Cox

,

Founder and CEO, 20-first

,

Andrew Hill

,

Consulting Editor FT Live,
and Adi Ignatius,

Editor-in-chief, Harvard Business Review

, along with fresh faces and new friends.
You have received this newsletter because you are
- a subscriber of the regular newsletter
- part of the Drucker Forum or Drucker Challenge Community
- you showed interest in Peter Drucker Society Europe's activities.
©️ Peter Drucker Society Europe 2022. All rights reserved.
Registered in Vienna, Austria. ZVR-Nr. 209806523