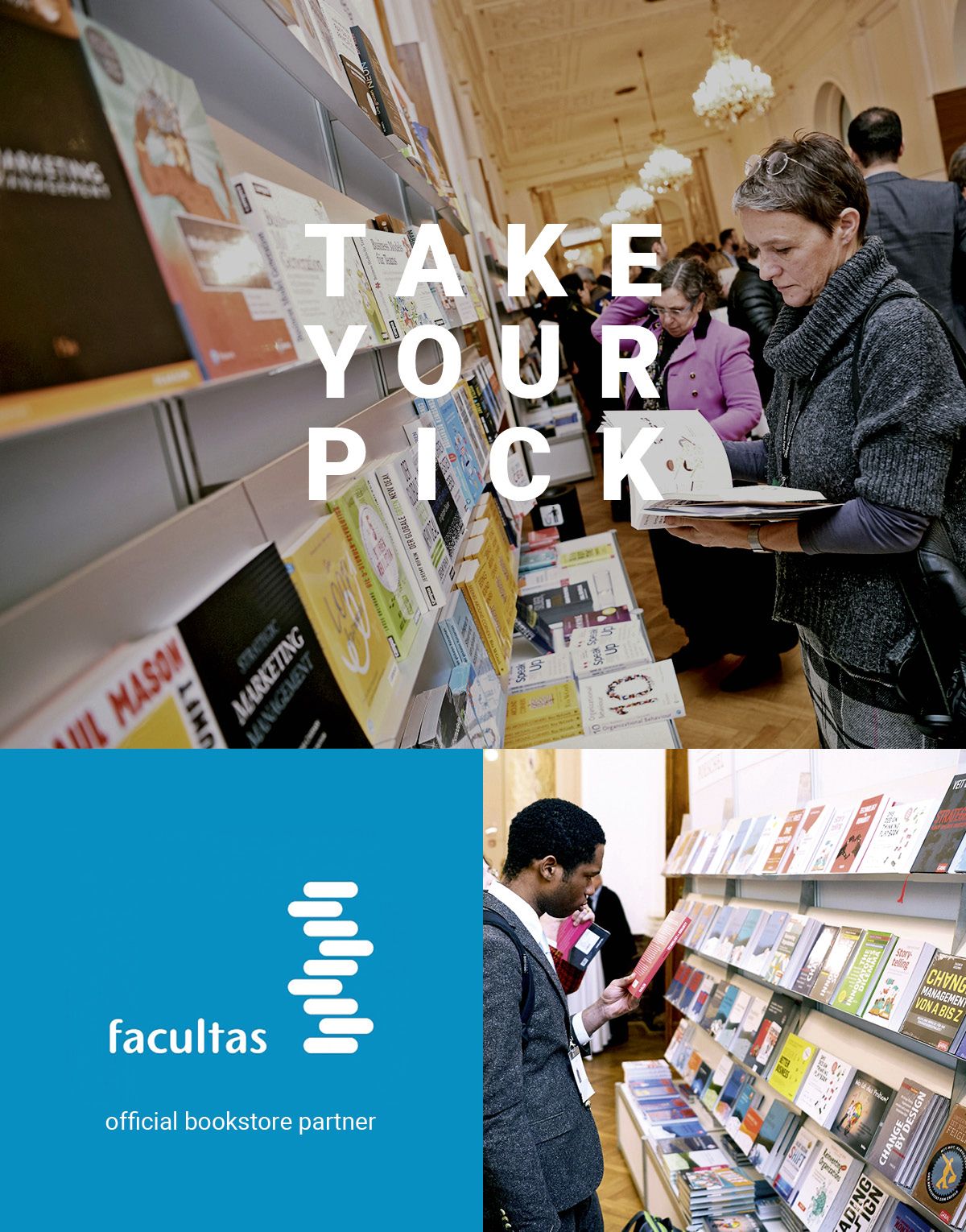 ---
Programs and top reading matter
from our speakers and moderators
Forum programs online – choose your option
With the 13th Drucker Forum in November just a month away, there's no time to waste – sign up now for one (or more) of our three linked programs: options start on Nov. 10 with practical digital workshops and masterclasses, continue on Nov. 17 with our online Forum, digital in both presentation and preoccupation, and culminate in the much-awaited return of a live, in-person Drucker Forum on Nov. 18 afternoon + 19 – an opportunity both to renew ties with the Drucker community and join with speakers to undertake an urgent review of our joint future.
NOTE THAT PLACES FOR VIENNA ARE LIMITED!
Great thoughts from extraordinary speakers
For a foretaste of the high-end brain food on offer next month, take a look at the astonishing range of books published by Forum speakers since last year's conference: resilience, culture, leadership, uncertainty, digital transformation, artificial intelligence, risk, blockchain technology, disruption and talent are just some of the subjects covered… All volumes will be on sale on Nov. 18 + 19 in Vienna at an on-site bookstore provided by our partner Facultas.
Check out the contributions of speakers, moderators and community members to the Drucker Forum blog – bite-sized articles designed to provoke thought and debate. Don't wait – engage now!
---
Read the books by our speakers
published since last year's Forum

You have received this newsletter because you are
- a subscriber of the regular newsletter
- part of the Drucker Forum or Drucker Challenge Community
- you showed interest in Peter Drucker Society Europe's activities.
©️ Peter Drucker Society Europe 2021. All rights reserved.
Registered in Vienna, Austria. ZVR-Nr. 209806523