Special conference: A Day of Drucker – Tackling Today's Challenges with the 'Father of Management'
What if you could magically spend a day with Peter Drucker – what questions would you ask him, and what questions would he use to provoke your thinking? How would he interpret the crises of the moment, and what new trends would catch his eye?
Leading the way to the Drucker Forum, join us for a full-day conference – virtual-format on June 30 – that puts the spotlight on the renowned 'father of management' and plunges into Drucker's own work to explore its relevance to 2021 challenges.
We will also immerse ourselves in Drucker's way of working, with help from an exciting lineup of executives and scholars who worked with him and watched him in action. The event will include a heartfelt remembrance of Joe Maciariello and his invaluable contribution to keeping Drucker's legacy alive.
Sounds interesting? Please click here to provide your details and receive regular updates on a 'A Day of Drucker'.
Read on for latest news on the Drucker Forum in November, including spectacular additions to our speaker list, in the second part of this newsletter.

Richard Straub and the Drucker Society Europe Team
---
November 17-19, 2021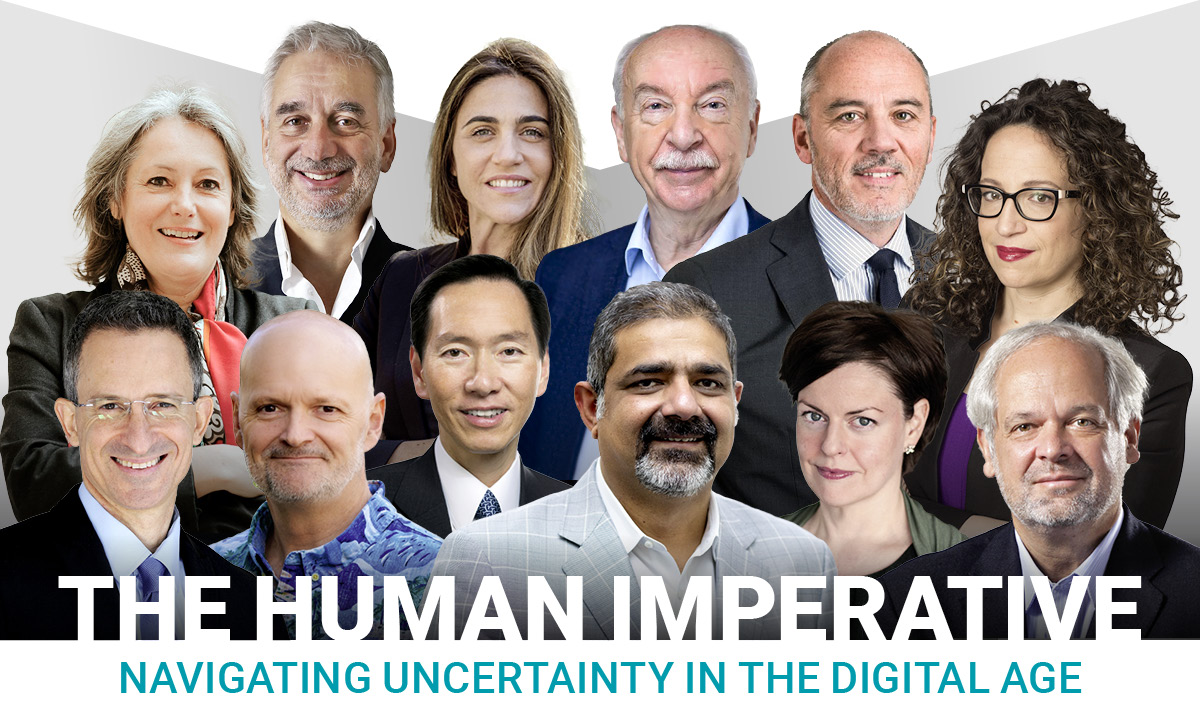 Latest additions:
Upper row: Alice Guilhon, Dean and Executive President, SKEMA Business School; Eduardo Braun, Leadership Expert, Drucker Forum Conference Chair 2021; Patricia Pomies, Chief Delivery and People Officer, Globant; Gerd Gigerenzer, Director of the Harding Center for Risk Literacy, University of Potsdam; Stéphane Richard, CEO and Chairman, Orange S.A.; Amy Webb, Founder, Future Today Institute
Lower row: Tal Ben-Shahar, Lecturer, Harvard University, Co-Founder The Happiness Studies Academy and Potentialife; Luc Julia, VP Innovation and CTO, Samsung Electronics; Bernard Charnwut Chan, Executive Council of Hong Kong, President of Asia Financial Holdings Ltd; Karim R. Lakhani, Professor, Harvard Business School; Elsbeth Johnson, Senior Lecturer MIT's Sloan School of Management, Managing Director, SystemShift; Juan Enriquez,
Futurist, Founder HBS Life Sciences Project more ...
---
Curtain up! Young Generation in the spotlight
The 12th edition of the Drucker Challenge Essay Contest is under way.
Join in to write on this year's topic: 'What crisis demands of the manager'.
Send us your entry by June 7.
Need more info? Visit our homepage:
www.druckerchallenge.org
You have received this newsletter because you are
- a subscriber of the regular newsletter
- part of the Drucker Forum or Drucker Forum Community
- you showed interest in Peter Drucker Society Europe's activities
- you are a registered member of the Peter Drucker Society.
Terms of use & Privacy Policy
Peter Drucker Society Europe Registered Office: Thurngasse 13/18, 1090 Vienna, Austria
contact@druckersociety.eu
If you no longer wish to receive our newsletters,
unsubscribe here.