Progressing towards the Forum in times of Covid – news and updates
We are pleased to send you our latest Community Letter, which supplements the Drucker Forum's regular newsletter with additional background information for community members. We also take the opportunity to ask you to respond to another brief
survey
on a hot topic – this time, preferences for
digital conference participation.
While concerns about a generalized second spike in Coronavirus infections persist, we see
reasons for optimism.
Although infections are still on the rise in some parts of the world, the number of patients in ICUs and actual deaths due to Covid have fallen steadily, as shown in the smart infographic posted by
Our World in Data.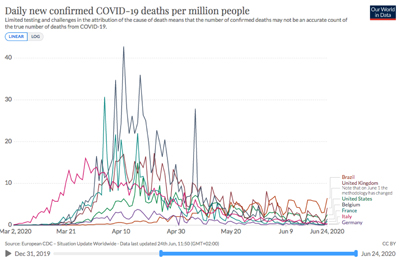 There are no grounds for complacency, yet it is reasonable to assume that the world will continue to open up during the coming months.
For those of us planning the 2020 program, the ongoing Covid-19 crisis holds the additional significance of a leadership case study in the making. It offers a "living lab" to study good and bad practice in crisis and change management, how big decisions are made under high uncertainty – especially ones that must balance complex human, social and political risks. At the same time the crisis sharply demonstrates the perils of expecting science to provide all the answers and of overreliance on data-driven approaches.
Too often technocracy steps in when leadership is incapable of sound judgement, common sense, and a cross-disciplinary perspective. On the assumption that the virus will not disappear any time soon, our interconnected societies must collectively find ways to #LiveWithTheVirus (a hashtag making its way on social media). We cannot pit the economy and business on one side against the protection of lives but must simultaneously strengthen both – livelihoods are essential to lives.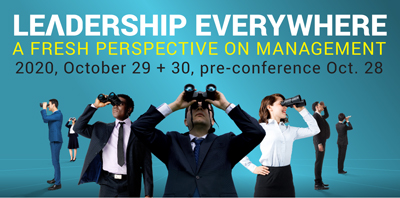 Registration for the Forum
As we stressed in our previous letter, the in person experience remains at the core of the Drucker Forum 2020. To ensure social distancing, we will use less than half the seating capacity of the Vienna Hofburg Palace. Full plenary audiences will only be convened for the opening and closing sessions and for the Clayton Christensen memorial event to be held on October 29 evening.
Registration is now open
– and we are gratified to see strong early demand for the
executive package
. This combines the pre-conference afternoon and speakers' reception on October 28 with the first conference day on October 29, including networking buffet and evening session. With capacity limited to 100 places for the afternoon session and much of that already taken, we advise immediate booking for those intending to take up this offer. Capacity is still available for the main conference on October 29 and 30.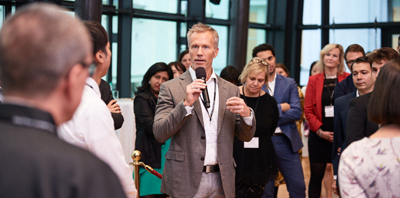 We remind those choosing the
full membership option
that they benefit from a 30% discount on the three options for conference participation – whether they chose the Executive Package (1 ½ days), Total Forum Experience (2 ½ days) or Standard Forum Package (2 days). Those wishing to subscribe for individual membership, whether basic or full, should proceed via the link. Only full members qualify for the discount for in person Forum attendance.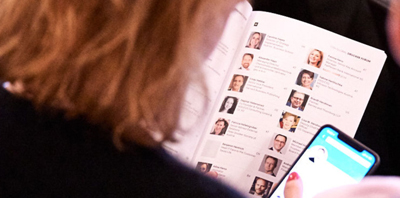 A new option for the Forum: take part online. Tell us your views!
Our latest topical Community Letter
survey
is about preferences for
digital participation
: please respond thinking of yourself and your colleagues/business partners or clients should you wish to bring some along. Note the two digital options which can be used in combination.
Full Digital Package – including both livestream and selected Zoom-based sessions
Livestream Only – a broadcasting-type approach
We ask for five minutes of your time to answer
our survey questions
, covering preferences for the type of online participation, how long it is acceptable/desirable to remain online, interactions with other participants and speakers, and other aspects of engagement. Thank you for helping us to make it the best possible experience for you and others.

Details of the final offer for digital participation will be announced in July.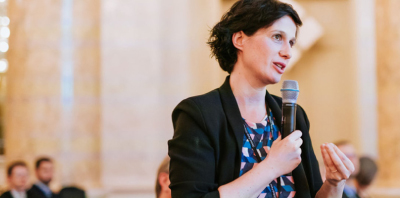 Shape the debate – your input to the Forum content
Stand by for the launch of our 2020 blog series "Shape the Debate", to which as usual community members will be invited to contribute. In this exceptional year, however, we will also be running a small number of commissioned "provocations" by selected thinkers/speakers to spark discussions and lead the debate. Has leadership failed? How do leaders cope with employee activism? Does data "belong in hell', as Clayton Christensen proposed? We urge you to join the dialogue – so watch this space.

With best wishes
The Drucker Forum Team
You have received this newsletter because you are
- a subscriber of the regular newsletter
- part of the Drucker Forum or Drucker Forum Community
- you showed interest in Peter Drucker Society Europe's activities
- you are a registered member of the Peter Drucker Society.