Speakers Bios & Abstracts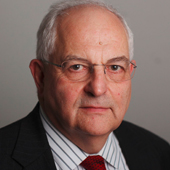 Martin Wolf
US
Chief Economics Commentator, the Financial Times
Martin Wolf is chief economics commentator at the Financial Times, London. He was awarded the CBE (Commander of the British Empire) in 2000 "for services to financial journalism". Mr Wolf is an honorary fellow of Nuffield College, Oxford, honorary fellow of Corpus Christi College, Oxford University, an honorary fellow of the Oxford Institute for Economic Policy (Oxonia) and an honorary professor at the University of Nottingham.

He has been a forum fellow at the annual meeting of the World Economic Forum in Davos since 1999 and a member of its International Media Council since 2006. He was made a Doctor of Letters, honoris causa, by Nottingham University in July 2006. He was made a Doctor of Science (Economics) of London University, honoris causa, by the London School of Economics in December 2006. He was a member of the UK government's Independent Commission on Banking in 2010-2011. Martin's most recent publications are Why Globalization Works and Fixing Global Finance.
"Creativity and Constraint: The future of corporate management"
Synopsis: The goal of shareholder-value maximisation, combined with the possibility of hostile takeovers and the presence of activist shareholders, imposes severe and often-destructive constraints on the ability of management to act in the long-run interests of their companies. It is important that ways be found to adjust these constraints by creating a more pluralistic governance framework. Nevertheless, such constraints are not binding. Management can use its superior knowledge to shape both the company and the way stakeholders, including shareholders, view it. In this way, they can exercise the courage and creativity that alone justifies their impressive remuneration.