Speakers List 2012
Please check per speaker. You will find videos and presentations as far as agreed to be published.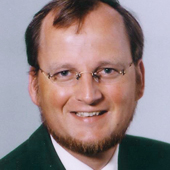 Bernhard R. Katzy
Board Member Social Entrepreneurship Akademie
Founder and Professor CeTIM
Bernhard R. Katzy is professor of Technology and Innovation Management at University BW Munich, Germany and Leiden University, The Netherlands. He is founder and director of CeTIM the Center for Technology and Innovation Management. He started his professional career with an apprenticeship as car mechanic and later earned Master of Science degrees in electrical engineering and business management. He holds a PhD in industrial engineering from RWTH Aachen University of Technology and a second Ph.D. (habilitation) in technology management from University of St. Gallen, Switzerland. His research interest is about entrepreneurial management of fast growing high-tech firms and the management of strategic change in the transition to the information age.
"A new entrepreneurial leadership for the networked society"
Debating the crisis of capitalism we also need to challenge connected leadership styles and the division of labor. Social innovation is driven by leaders and entrepreneurs who build on network resources and much more complex resource allocation processes in organizations.
Their leadership is based on a different attitude towards purpose. A strategy relying on impact and utility is the consequence which is not solely profit-driven. The key note will provide an example of how this leadership style is practiced in the Social Entrepreneurship Akademie and derive first hints how this change may have an effect on your organization.