Speakers List 2012
Please check per speaker. You will find videos and presentations as far as agreed to be published.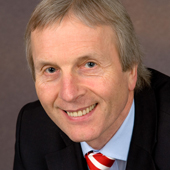 Klemens Kalverkamp
General Manager Grimme Landmaschinenfabrik
Klemens Kalverkamp, 1956 born as the fifth of eight children on a small farm in the Westphalian Münsterland, Germany, has been affected by the parental after war generation, the peasant conservatism and the "after-69s-generation" of the hippie/ flower-power movement.

After his busy youth as a contractor`s son, the examinations and the studies of Mechanical Engineering K.K. invented and developed several patented machines.

After he had switched to a medium-sized global market leader in the early 1990s and had assumed responsibility for hundreds of employees, he shifted his focus on innovations in business management, forms of management, organisational structures, human resources management and interpersonal relationships.

Due to his mentality of questioning everything, his permanent readiness for action, his unlimited enthusiasm, his inexhaustible innovation, his special competence for creating visions and his long lasting practical challenge to stay worldmarketleader, K.K. designed a management concept that ensures and develops the global market leadership . This management concept measures up to the challenges of the age of information and therefore can be considered as a guarantor for success in the capitalism 2.0.

His management expertise and his future concept of management was outlined in two books:
"Harvesting with each other"
The secret of success of the German Management, Wiley 2009

"With each other – The Management of the market leader of tomorrow"
The 8 principles of success of the German Mittelstand, Wiley 2013
KEY POINT

"Management of the Market leader of tomorrow: The eight principles of success for the German Mittelstand"