Speakers Bios & Abstracts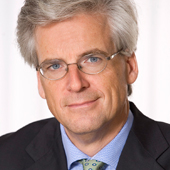 Felix Thun-Hohenstein
AT
Global Business Director, 3M ASD, Precision Grinding & Finishing, Winterthur Technology Group
Felix Thun-Hohenstein is currently Global Business Director of 3M ASD, Precision Grinding & Finishing Winterthur Technology Group (WTG).

After studying Law at University Vienna and an initial sales career at Wacker Chemie, Felix Thun-Hohenstein joined 3M Austria in 1985, holding different sales and marketing positions at the beginning. Subsequently, he held Management positions in Europe & Middle East/Africa and in the United States, notably in the field of Corporate Marketing & Communication and eBusiness. Prior to his current responsibility, he served as Managing Director Alpine Region (3M Austria & 3M Switzerland), where he played a leading role in integrating and establishing the Austrian manufacturing site as Global Center of Excellence in Precision Grinding & Finishing.

Aged 54 and married with 3 children, he resides in Vienna and is also President and Member of the Board of Directors of the American Chamber of Commerce in Austria, as well as board member of 3M Germany, the Webster University and Bellaflora, Austria's market leader in living greenery.