Speakers Bios & Abstracts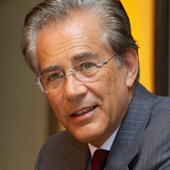 Fredmund Malik
CH
Founder, Owner and Chairman
of Malik Management Zentrum St. Gallen
Prof. Dr. Fredmund Malik is a habilitated professor of corporate governance, an internationally honored management expert and founder and chairman of Malik St. Gallen.

Malik is the largest knowledge organization for systematic cybernetic management solutions for the complex structural and control issues of all organizations with about 250 employees, international branches and partner networks for cybernetics and bionics. In the extra-university knowledge organization thousands of executives annually undergo further education in holistic general management systems and receive advice and support in the application of cybernetic management solutions for the twenty-first century.

His Malik Management Systems®, which are based on the complexity sciences systematics, cybernetics and bionics are the most highly developed tools worldwide for the reliable functioning of organizations under the complex conditions of globally networked systems and the dynamism of profound change. The Malik systems are fundamentally different from conventional management ideas and far exceed these in their effect.

Malik is one of the most distinguished leading management thinkers and is a regular columnist in opinion-forming media. In his career to date he has consistently distanced himself from mainstream thinking and adopted new approaches. He has been honored repeatedly as the best-selling author of more than ten books. His classic Managing Performing Living is among the 100 best economics books of all time.
Among other things, Malik has been honored with the Ehrenkreuz der Republik Österreich für Wissenschaft und Kunst (Austrian Award of Honor for Science and the Arts) for his holistic management systems Furthermore, he is the holder of the Heinz von Foerster Prize for organizational cybernetics of the German Society for Cybernetics. Malik is "Special Professor" at two Chinese universities (IMAU and CUEB).
New Solutions for Mastering Organisational Complexity
Proliferating complexity adds a whole new dimension to the challenges today's organizations have to deal with. It renders conventional management, leadership, and governance ever more rapidly obsolete, and can even turn them into the source of severe paralysis for the organization.
However, based on the three complexity sciences systemics, cybernetics, and bionics a radically new kind of management theory has been developed – the theory of organizational functioning. Instead of trying to reduce complexity, it uses it as a foundation stone for new functional structures. This creates fundamentally new solutions and tools for the elimination of paralyzing conflicts and the resistance to change. Employing the natural laws of self-organization and self-regulation, it grants top managements a new perspective, enabling them to lift their organizations to a higher level of effectiveness and speed. This entirely new kind of social technology makes it possible to master the challenges of organizational complexity, the increasing global interconnectedness, and the self-propelling dynamics of profound transformational change.