Speakers Bios & Abstracts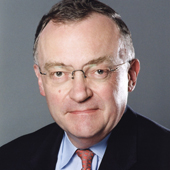 Yves Doz
FR
Solvay Chaired Professor of Technological Innovation at INSEAD, and
author
Yves Doz is the Solvay Chaired Professor of Technological Innovation at INSEAD. He was Dean of Executive Education (1998-2002) and Associate Dean for Research and Development (1990-1995) at INSEAD. Yves Doz received his Doctoral degree from Harvard University and is a graduate of the Ecole des Hautes Etudes Commerciales (Jouy-en-Josas, France). From 2005 until early 2011, he was also a part-time Visiting Professor at Aalto University (formerly Helsinki School of Economics), where he also acted as Visiting Research Dean of the Center for Knowledge and Innovation Research. He has taught at the Harvard Business School, Stanford's Graduate School of Business, Seoul National University, and Aoyama Gakuin University in Tokyo.


His research on the strategy and organization of multinational companies led to numerous publications, including several books, in particular The Multinational Mission: Balancing Local Demands and Global Vision, co-authored with CK. Prahalad (1987) and From Global to Metanational: How Companies Win in the Knowledge Economy co-authored with José Santos and Peter Williamson (Harvard Business School Press, 2001) which shows how companies can mobilize dispersed knowledge to learn from the world. His most recent research work on this topic is featured in his new book, Managing Global Innovation, co-authored with Keeley Wilson, published in 2012 by Harvard Business Review Press.


Professor Doz currently also carries out research on how companies can achieve strategic agility. In early 2008, he published Fast Strategy: How Strategic Agility will Help you Stay ahead of the Game, (Wharton School Press, with Dr Mikko Kosonen, formerly CIO at Nokia). The research is based on field work at leading global companies. Leadership behaviors in these companies, as they rekindled growth, are detailed in a way that can serve as examples and be readily put in practice. The book has received widespread acclaim and has been translated into Arabic, Chinese, Czech, Finnish, German, Korean, Portuguese, Russian, Spanish, and Thai. His research is being extended to strategic agility for countries, in collaboration with several national governments.

Professor Doz directs the Managing Partnerships and Strategic Alliances Programme at INSEAD, an executive seminar drawn from his research on strategic alliances (Alliance Advantage, a seminal work co-authored with Gary Hamel was published in 1998).

His research work won numerous awards, in particular a Distinguished Scholar Award from the Academy of Management (2003) and an election as "Inaugural Fellow of the Strategic Management Society" (2005). Prof. Doz was elected Fellow of the Academy of Management (2006), and was also nominated by The Economist as one of a handful of European 'Management Gurus'. He is a frequent speaker at management conferences and corporate events. He was President of the Academy of International Business in 2008-2010.

Prof. Doz' business experience includes work on multinational aircraft programs; he has consulted for many major multinational corporations and taught in their internal development programs. His recent assignments have included advising multinationals on the development of new growth platforms and designing and implementing competitive revitalization programs.
Public Policy Effectiveness and Complexity
Wicked problems, stemming from real world complexity are increasingly taxing for governments, as the capability of governments to address them falls well short of citizens' demands. This is true in area as critical and diverse as health care, juvenile delinquency, employment, sustainability or cyber-security, for instance.
Making government's actions more strategic, in a context where complexity questions the very premises of strategic management, making these actions more responsive to multidimensional problems when complexity keeps triggering unexpected interdependencies between these dimensions, and taking action in a unitary fashion, when decades of misguided "New public management" have enforced specialization and focus, with the fragmentation of efforts that results, is the major challenge governments face today.
Public scrutiny, budgetary and debt constraints, relentless media exposure, and better informed more empowered citizens mean government actions fall well short of heightened expectations, with potential dire consequences for democracy as we know it. This calls for new organizational capabilities and leadership behaviors. In this session we bring different perspectives to bear on this renewed need for government effectiveness: Leaders in government renewal and transformation, policy makers and organizational architects and academic researchers. Our objective is to point the way toward making governments more effective in the face of complexity.