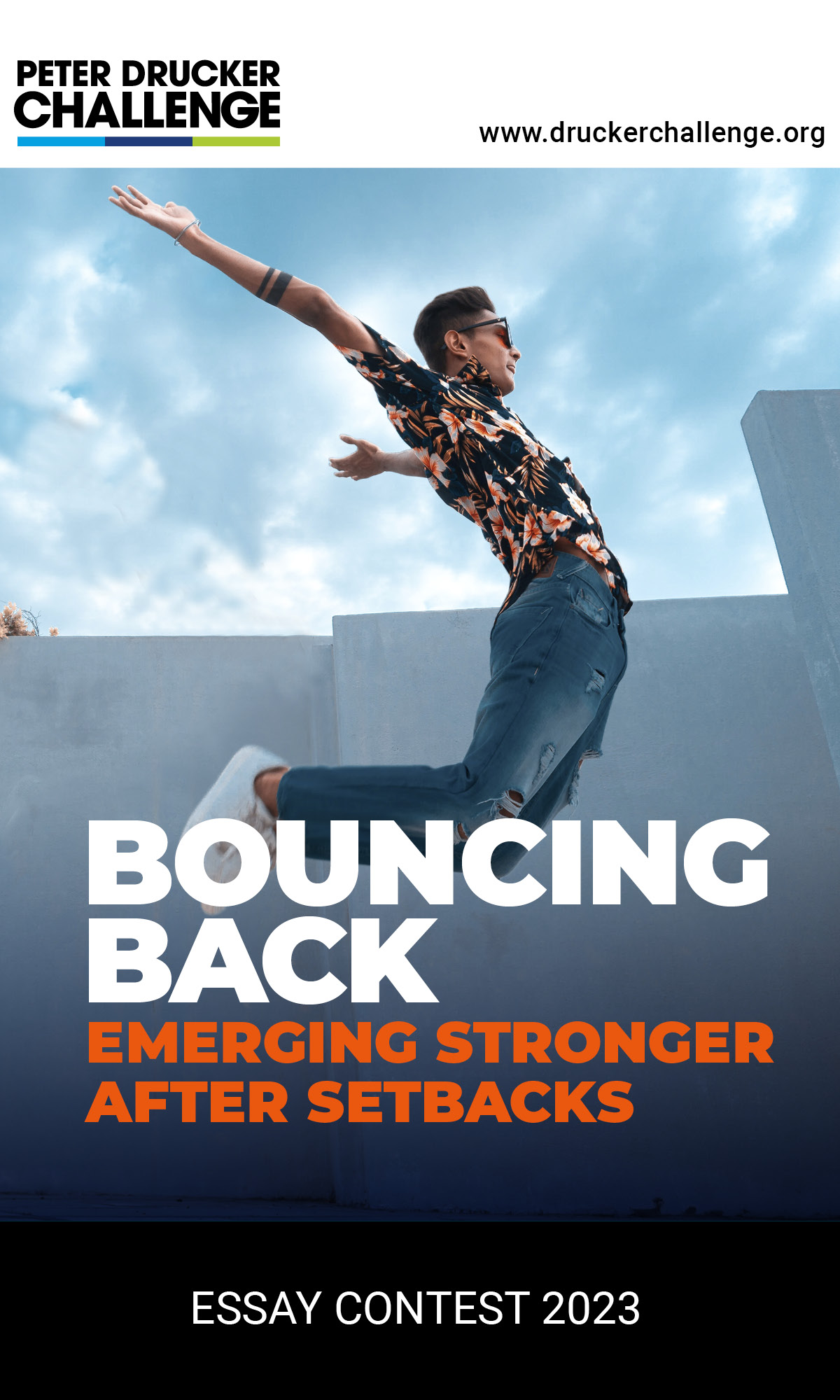 We are delighted to announce the 14th Peter Drucker Challenge
Essay Contest.
It aims to engage the young generation in addressing the opportunities
and challenges of our time in the light of Peter Drucker's human-
centered
In 2023 we invite students and young professionals aged 18-35
around
the globe to submit an essay on the theme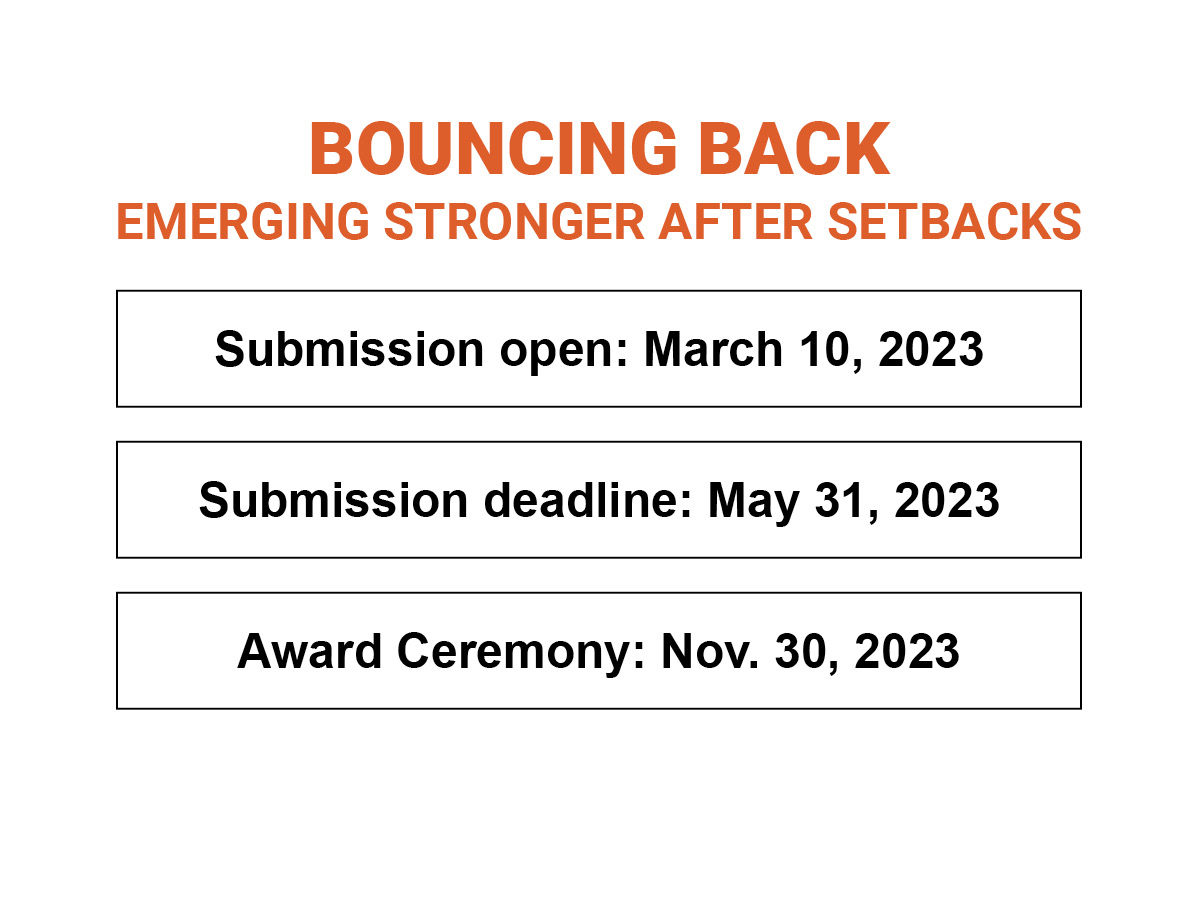 What we would like to hear

from you:

How organizations or people you

know well are building their

Are there generational or cultural

differences you perceive in

abilities to bounce back?

You might also share your

Declare your interest here
Since 2010 the Peter Drucker

Society Europe has provided

award winners with scholarships

to achieve higher levels of

exchange, mutual learning and

intercultural understanding at

the Global Peter Drucker Forum.

Keen to be part of the Drucker

The contest is designed to

complement and enrich the

multi-generational exchange of

views and ideas at the Global

Peter Drucker Forum, the

15th

edition of which will take

place

as an in-person event on

November 30 and December 1,

The finalists of the Contest will be
Detailed information about the Essay Contest (abstract, guidelines,
awards/cash prizes and much more) will be available on our website
The Drucker Challenge organizing Committee

You have received this newsletter because you are
- a subscriber of the regular newsletter
- part of the Drucker Forum or Drucker Challenge Community
- you showed interest in Peter Drucker Society Europe's activities.
©️ Peter Drucker Society Europe 2023. All rights reserved.
Registered in Vienna, Austria. ZVR-Nr. 209806523