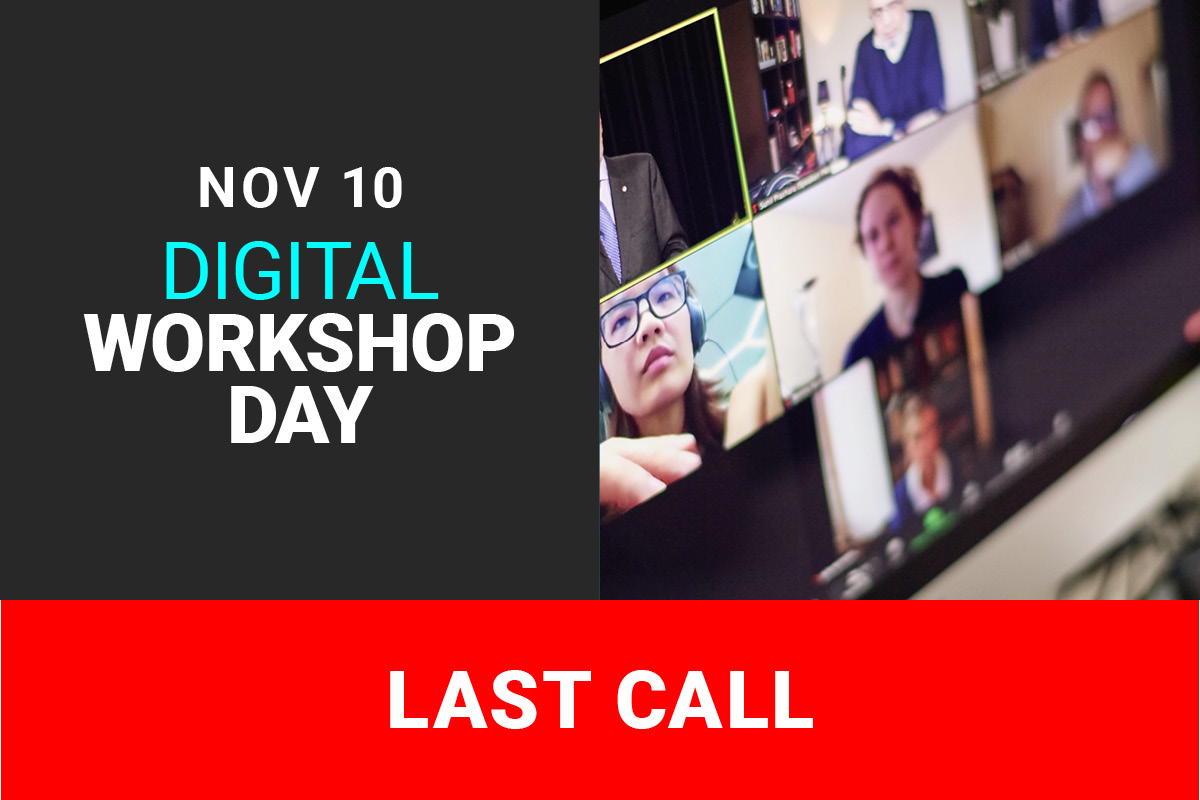 ---
Digital workshops and masterclasses
Wednesday is Day 1 of Drucker Forum 2021! We lift off with digital workshops – mini-forums centered on lively exchange in a small setting. Participants will engage with international thinkers and practitioners from business, science, media and research, who stand ready to provide practical guidance on navigating our way through these confusing times.
For example, you'll hear the success story of Haier Germany from its Managing Director Thomas Wittling, together with Joost Minnaar, Co-Founder of Corporate Rebels, moderated by Bill Fischer, Senior Lecturer at Sloan School of Management, MIT. Learn about the importance of "social glue" with Beatriz Arantes, a Senior Researcher for Steelcase's WorkSpace Futures group. Join us for "Employee Ownership and Governance", moderated by Christian Rangen, CEO and Co-Founder, Strategy Tools and Engage // Innovate, with Radoslaw Kedzia, Huawei's Vice-President for Europe, and Moon Jérin, Co-founder and Chief Marketing Officer at Vlinder. "Digital trust" will be explored by Liz Grennan, Associate Partner at McKinsey. Or take hints for your way forward from 'Navigating exponential growth' in the company of Ed Catmull, President of Disney Animation and Pixar Animation Studios.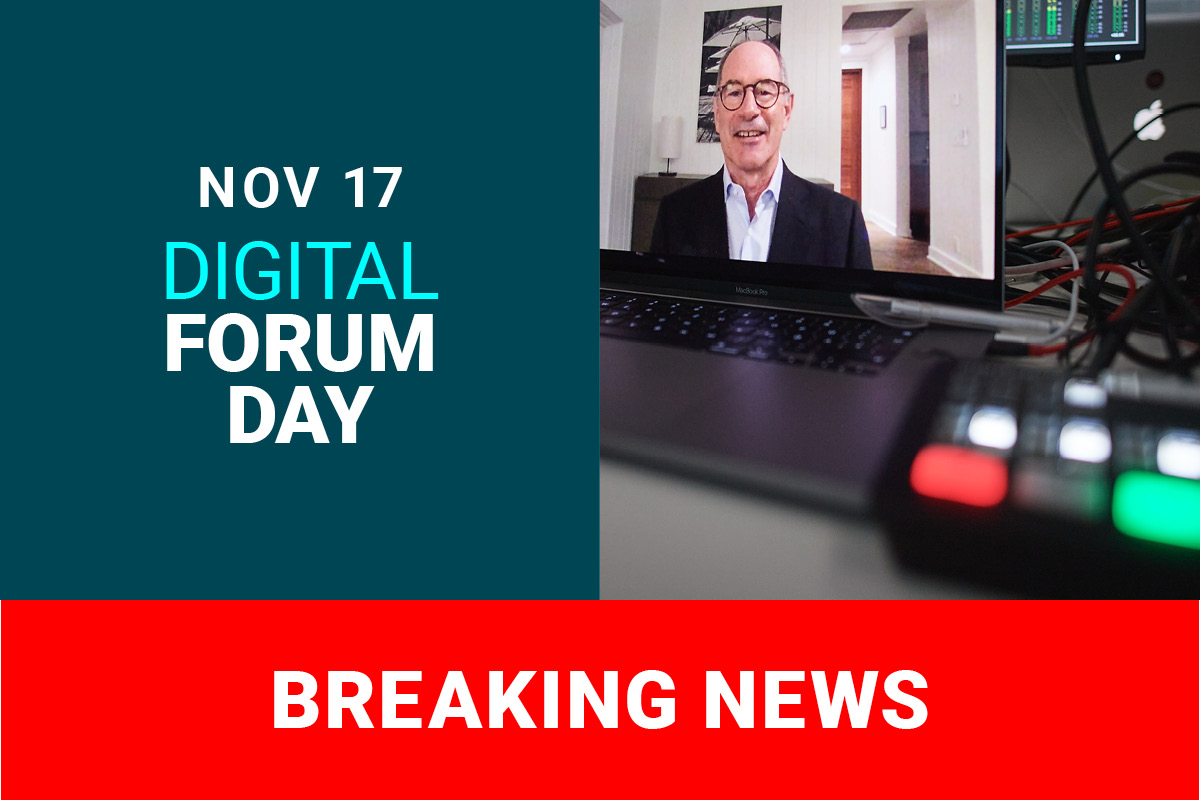 Join a unique mix of cross-disciplinary experts to go beyond tired ideologies and re-think the enormous ethical and social implications of going digital – the biggest management challenge of all.
We've added more top voices to our brilliant digital Forum program. Late-breaking additions for Zoom panels spanning all the globe's time zones include:
World-leading CEOs like

Takahito Tokita

of Fujitsu and Stéphane Richard, Orange Group; Estonia's "

M

r D

igital

I

nnovation

", Marten Kaevats; Siemens chief HR executive, Judith Wiese; digital anthropologist Rahaf Harfoush; leading innovation adviser and author Simone Ahuja; Laura Morgan Roberts, thought leader for diversity, authenticity and leadership development;

Kirsten Weerda

, authority on

agile transformation at McKinsey; IMD

President

Jean-Francois Manzoni

from

the educational sector; and

no less than Sierk Poetting, Chief Operating Officer of BioNTech, one of the hottest companies on this planet. We are

honored and delight

ed

to have him on board.

See the full list of speakers here.
Focus will be on the emerging concept of 'digital humanism' as the Forum welcomes back live attendees to the in-person conference on 18 (afternoon) and 19 (full day) November at the Hilton Stadtpark in Vienna. (Reminder to participants: Austria's 2G rule applies, meaning you must be vaccinated or recovered from illness to attend a live event.)
You'll be rewarded with a top-class line-up of speakers: philosopher and commentator Julian Nida-Rümelin; Helga Nowotny, Co-Founder of the European Research Council; Vienna City Councillor for Culture and champion of digital humanism Veronika Kaup-Hasler; Peter G. Kirchschläger, theologian and philosopher of digital transformation, James M. Loree, CEO of Stanley Black & Decker and innovation visionary; technology guru Don Tapscott, founder of the Blockchain Research Institute; computer researcher and tech entrepreneur Erik Larson; Maurice Levy, president of the Publicis Group; and Andreas Rosenfelder, leading journalist at Die Welt. See the full list of speakers here.
Online or in Vienna - we look forward to seeing you!

You have received this newsletter because you are
- a subscriber of the regular newsletter
- part of the Drucker Forum or Drucker Challenge Community
- you showed interest in Peter Drucker Society Europe's activities.
©️ Peter Drucker Society Europe 2021. All rights reserved.
Registered in Vienna, Austria. ZVR-Nr. 209806523