In-Person Drucker Forum
The 2021 Drucker Forum journey began with smaller events and, at midyear, included our first-ever Day of Drucker, with its focus on Drucker's own enduring relevance. As we gather finally in person, our discussions will be framed with an introduction to Digital Humanism – a powerful theme for thinking about what must be achieved (and defended) as we move forward in the digital age. Keynote speaker Julian Nida-Rümelin will expand on ideas he writes about in his blog post. Top business leaders will share stories of human-centered initiatives in their organizations, and engage in breakout group conversations.
Day 2 of the in-person gathering will delve deeper into strategic, operational, and ethical challenges managers face now: How can leaders, managers, and workforces ensure that digital solutions are human-centered? How can they enhance decision-making, workplace design, leadership development, and more?
We'll also celebrate the young recipients of this year's Drucker Challenge Awards in a festive ceremony the evening of Nov. 18. See the final contest results 2021.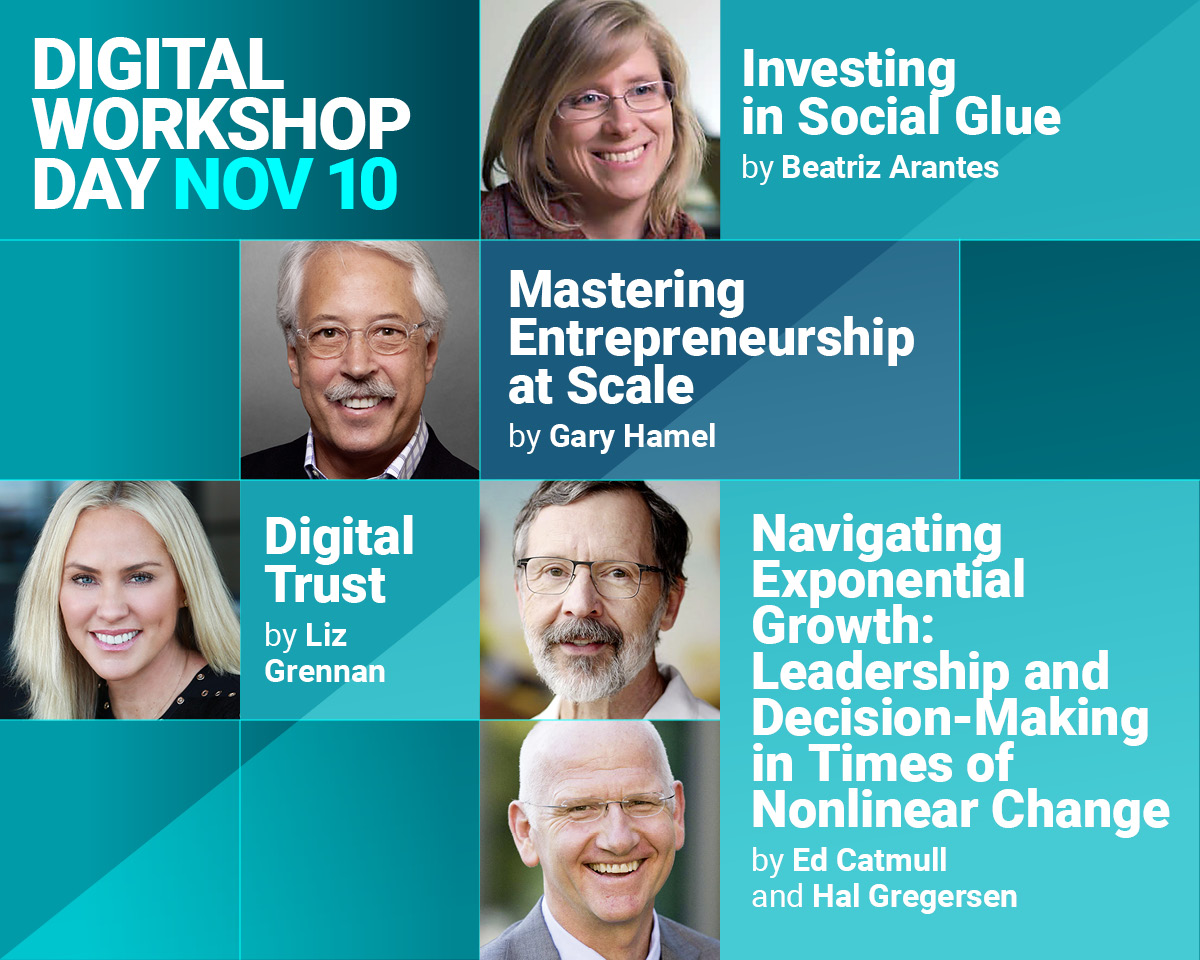 ---
Digital Days
An Amazing Lineup of Content
In-depth, interactive workshops are the focus of our Digital Workshop Day (Nov. 10). Keep checking the offerings as we add to them in coming weeks, and participate in any number for one price.
An amazing range of speakers and sessions make up our Digital Forum Day (Nov. 17), programmed to serve a global audience across many time zones. Don't worry: your registration also allows for all the replays you wish!
Choose any of these options individually, or register for both digital and in-person attendance and book now for a 15% Early Bird discount on your Total Drucker Experience. (Discount available only for total access, available until 30 September.)
You have received this newsletter because you are
- a subscriber of the regular newsletter
- part of the Drucker Forum or Drucker Challenge Community
- you showed interest in Peter Drucker Society Europe's activities.
©️ Peter Drucker Society Europe 2021. All rights reserved.
Registered in Vienna, Austria. ZVR-Nr. 209806523