Speakers Bios & Abstracts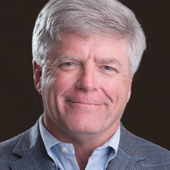 Tom Davenport
US
Distinguished Professor in Management and Information Technology at Babson College
Thomas Davenport is a world-renowned thought-leader who has helped hundreds of companies revitalize their management practices. He combines his interests in research, teaching, and business management as the President's Distinguished Professor in Management and Information Technology at Babson College. He has also taught at the Harvard Business School, the University of Chicago, Dartmouth's Tuck School of Business, and the University of Texas at Austin and has directed research centers at Accenture, McKinsey & Company, Ernst & Young, and CSC. He is also a Senior Advisor to Deloitte Analytics. Tom earned a Ph.D. from Harvard University in social science.

An agile and prolific thinker, Tom has written or co-authored sixteen best-selling business books and is one of Harvard Business Review's most frequently published authors. He is the creator and/or early author of several key business ideas including: competing on analytics, big data, knowledge management, human approaches to information management, business process reengineering, and realizing the value of enterprise systems. His latest book, Big Data at Work,
covers all the bases including what big data means from a technical, consumer and management perspective and where it can have real business impact. Keeping Up with the Quants: Your Guide to Understanding and Using Analytics continues his pioneering work on Data Analytics begun with the bestseller, Competing on Analytics – named by the Harvard Business Review as one of the twelve most important management ideas of the past decade. And his recent book, Judgment Calls: Twelve Stories of Big Decisions and the Teams that Got Them Right, was named by Publisher's Weekly as one of the best business books of 2012.

Professor Davenport is one of the first management thinkers recruited to blog for Harvard Business Online and his "The Next Big Thing" blog is a reader favorite as is his Wall Street Journal blog. Tom has written over 100 articles for such publications as Harvard Business Review, Sloan Management Review, California Management Review, and the Financial Times, and is quoted frequently in The Wall Street Journal, New York Times, Business Week, Fortune, Business 2.0, the Boston Globe, and Fast Company. He is also interviewed frequently by the broadcast media.

Tom was named one of the top 50 Business School Professors in the World by Poets and Quants
and Ziff Davis once again included him as one of only four IT management thought leaders on their "100 Most Influential People in IT" list. Tom has been named one of 10 "Masters of the New Economy" by CIO Magazine, one of 25 "E-Business Gurus" by Darwin, and one of the most trusted consultants and the third leading business-strategy analyst (just behind Peter Drucker and Tom Friedman) by Optimize Magazine.