Speakers Bios & Abstracts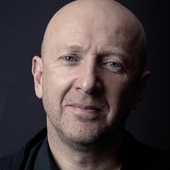 Gary Hall
UK
Research Professor,
School of Art and Design, Coventry University;
Co-founder of Culture Machine;
Director of Open Humanities Press
Gary Hall is Research Professor of Media and Performing Arts at Coventry University, UK. He is author of Culture in Bits (Continuum, 2002) and Digitize This Book!: The Politics of New Media, or Why We Need Open Access Now (Minnesota UP, 2008), co-author of Open Education: A Study in Disruption (Rowman and Littlefield International, 2014). He is also editor/curator of two experimental online books: Digitize Me, Visualize Me, Search Me; and (with Clare Birchall) New Cultural Studies: The Liquid Theory Reader. He new book, Pirate Philosophy: For a Digital Posthumanities, is forthcoming from the MIT Press in early 2016.

In 1999 he co-founded the open access journal Culture Machine, which was early champion of open access in the humanities. In 2006 he co-founded Open Humanities Press, the first open access press dedicated to contemporary critical and cultural theory, which currently has 17 journals in its collective. Together with Joanna Zylinska and Clare Birchall he also edits Living Books about Life, a series of open access books about life - with life understood both philosophically and biologically - that provides a bridge between the humanities and the sciences. In 2010 he was visiting fellow in The Centre for Research in the Arts, Humanities and Social Sciences (CRASSH) at the University of Cambridge; from 2013-2015 he was visiting professor at the Hybrid Publishing Lab – Leuphana Inkubator, Leuphana University, Germany.

He has given lectures and seminars at institutions around the world, including the Australian National University, Columbia University, European University Institute, University of Heidelberg, University of Calfornia, Irvine, K.U. Leuven, Lund University, Monash University, New York University, University of Southern California, and the Reina Sofia Museum. He is currently completing two new books, Capitalism and Inhumanism, and Ubercapitalism: Neoliberalism, the Sharing Economy, and the Microentrepreneur of the Self (Minnesota UP).