Speakers Bios & Abstracts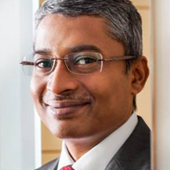 Sapthagiri Chapalapalli
IN
Director Central Europe,
Tata Consultancy Services
Sapthagiri Chapalapalli (Saptha) has been Head of Tata Consultancy Services (TCS) in Central Europe since October 2009. A member of the TCS leadership team in Europe, Saptha has been with TCS for 18 years in total (since 1995).

He initially joined TCS as part of the management consulting practice in India, where he was involved in assignments ranging from business strategy and organizational structuring, to business processes and systems. In this position, he provided consultancy services to clients from a wide range of industries.

In 2000 Saptha moved to the USA to become Relationship Head for North America Telecommunications and was responsible for deve- loping a large TCS-relationship. He then went on to become TCS Regional Manager for Rocky Mountain Region, based in Denver Colo- rado, where he managed multiple relationships for TCS, as well as growing new businesses across industries. After staying in the USA for six years, Saptha moved to London, UK, as Client Director in the Telecommunications division. Additionally, he was part of the TCS leadership team in the UK and also the leadership team for Global Telecommunications business.

Saptha graduated with an MBA degree in management, specializing in finance, HR and marketing at the T. A. Pai Management Institute in Manipal, India.