Speakers Bios & Abstracts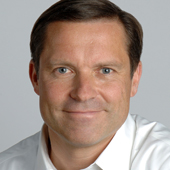 Mårten Mickos
FI
Entrepreneur;
Former CEO of MySQL & Eucalyptus
Mårten Mickos is a growth company CEO in Silicon Valley with a special passion for leadership, open collaboration, and disruptive business models. He was CEO of MySQL until the acquisition by Sun Microsystems and of Eucalyptus Systems until the acquisition by HP.
Mickos served on the board of Nokia from 2012 to 2015. He received the Audemars Piguet "Changing Times Award: European Entrepreneur of the Year 2006".

Mr. Mickos holds an M.Sc. in Technical Physics from Helsinki University of Technology
(now known as Aalto University).

Marten Mickos produces a leadership blog called the School of Herring (www.schoolofherring.com) for startup CEOs and other leaders.