Speakers Bios & Abstracts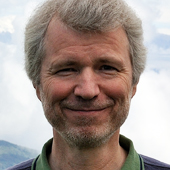 Risto Linturi
FI
Professional futurist, serial entrepreneur
Risto Linturi built his first computers in 1970's. Some of his ideas have since then influenced home banking, smart homes, digital cities and broadband internet architectures globally. As a futurist and public speaker he has been influential nationally in Finland creating technology assesment tools and analyzing the societal impact of technology for the Parliament of Finland, several ministries and Sitra, the Finnish Innovation Fund. He has had a number of management positions and he was twice elected to be the chairman of Finnet, a group of 27 telco's.

Linturi was a keynote speaker in 2000 World Congress on Information Technology. His entry was nominated as the most innovative broadband strategy by Financial Times. His interviews have been published in major media in over 20 countries including ABC, CBS, BBC, Granada, New York Times, Fortune, Wired, Newsweek, Time, Guardian, Wall Street Journal.

Linturi has been a member in UNESCO Inforights Committee of European Experts, Australian Virtual Opportunity Congress and numerous national steering groups and organizations. In 2007 Director General of UNESCO invited him to join UNESCO High-Level Group of Visionaries on "the Future of Knowledge Acquisition and Sharing" in order to create the UNESCO Kronberg Declaration.